Did you know that by default, Canvas puts the "Pages" page (your collection of all content pages in your course) and the "Files" page (your collection of all images, PDFs, other files in your course) in the Course Navigation bar?
If you don't want to risk confusing your students with long lists of files and pages, or don't want them to have access to your content except as you present it via Modules, then you will need to hide the Pages and Files collections.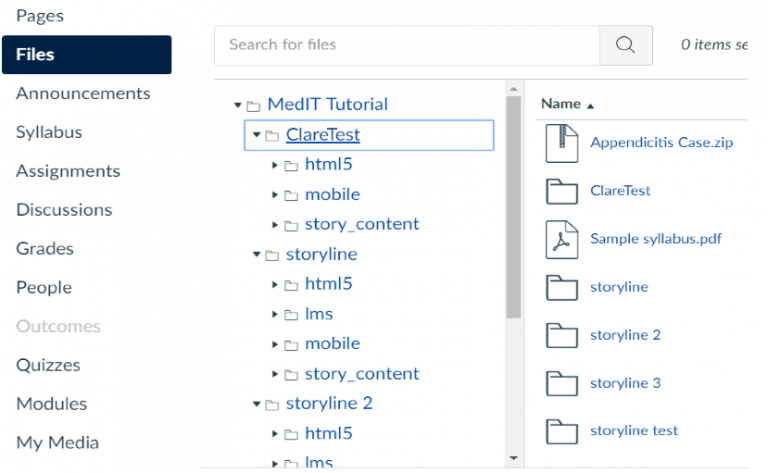 Hiding Pages and Files is easy…
Go to Settings
2. Go to Navigation (3rd tab).

3. Drag Pages and Files to the list of hidden items.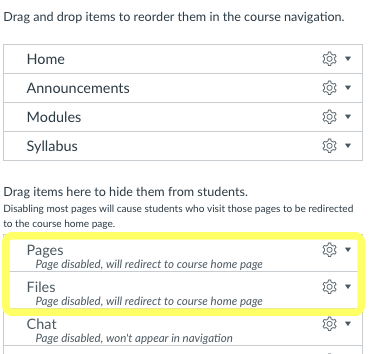 4. Save your changes. (The "Save" button is at the bottom of your screen – you'll need to scroll down to find it.)

Once you've completed these steps, the only way for your students to access the content in Files and Pages will be via a Module. If your students will not need to self-enrol in groups, you may also want to hide the "People" tab.

For more information about re-ordering and hiding course navigation links, please visit the Canvas Guides.
– Dr. Joseph Anthony (Faculty of Medicine)