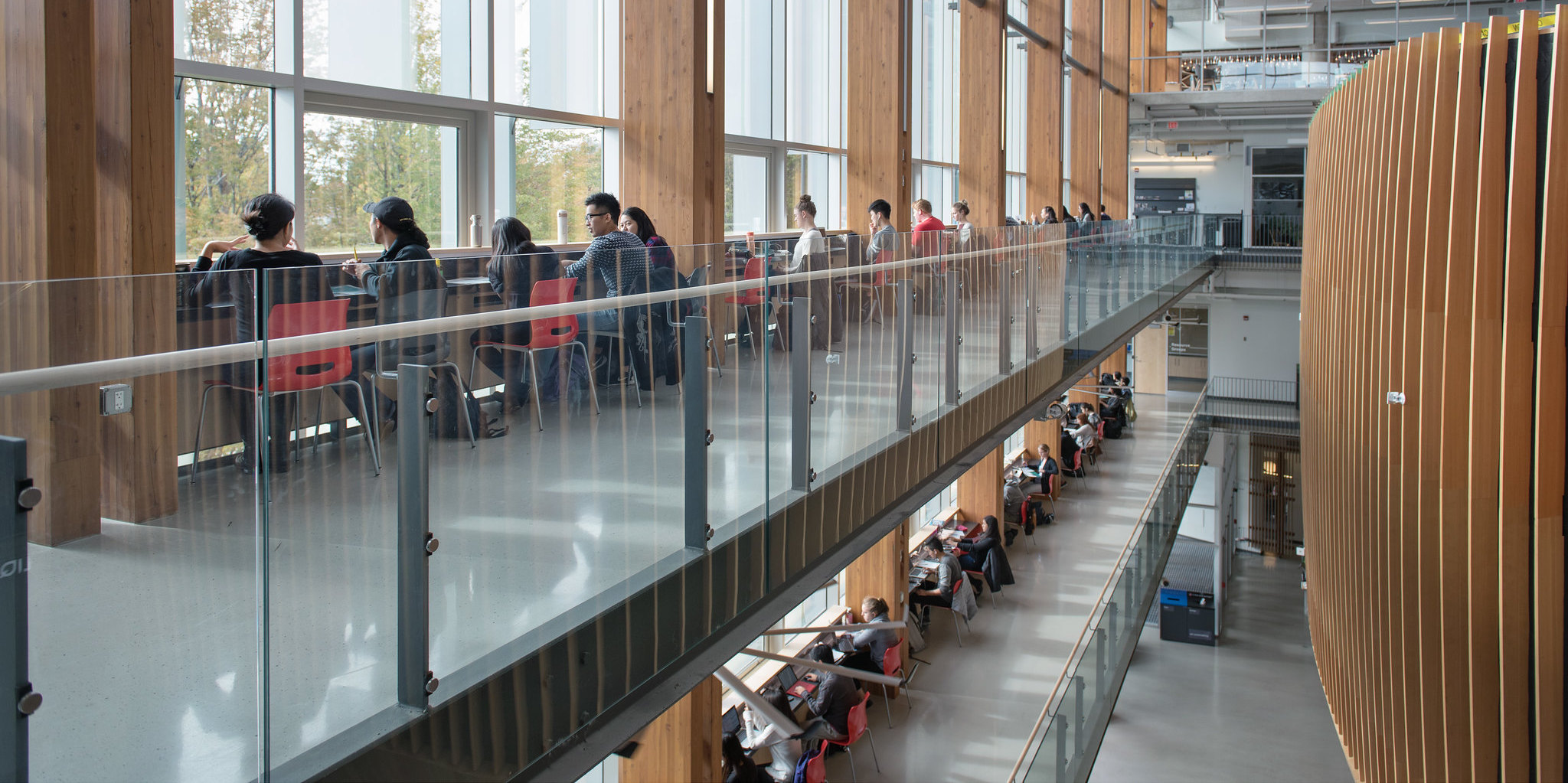 Since 2018, New Quizzes (formerly called Quizzes.Next) has been available to use along with Classic Quizzes, which is the original built-in quiz tool in Canvas. On Feb 15, 2020, Instructure will be changing the way New Quizzes are created and accessed. With this change, New Quizzes will be moved from the Assignments area to the Quizzes area where you will be able to select which type of quiz you would like to create each time you add a quiz to your course.
New Quizzes is actively under development. This means that new features may be added in the coming months that do not exist in Classic Quizzes. It is unlikely that Canvas will develop new features for Classic Quizzes at this time.
If you're teaching a course that uses Classic Quizzes, you can continue to use it. There is no end-of-life date set yet and we will provide additional communications when we have more information.
If there is a feature in New Quizzes that is no longer under development in Classic Quizzes, you may want to try using New Quizzes to see if it fits your needs. Before making this decision, we encourage you to thoroughly review the Comparison chart on the Canvas Documentation.
How is New Quizzes different than Classic Quizzes?
New features
In New Quizzes, you will be able to…
Search for content within an item bank

Use new question types like

Stimulus/Passage

and

Hot Spot

Shuffle Answers per Question

Shuffle Questions Globally
Unavailable features
In New Quizzes, the following features will not be available:
Proctorio

Uploading questions from Respondus Quiz

HTML Editor

Kaltura Videos

API

Reports

Using the due date time to automatically submit the quiz
How to create New Quizzes
Starting on February 15, 2020, if you would like to create New Quizzes, navigate to the Quizzes area from inside your course.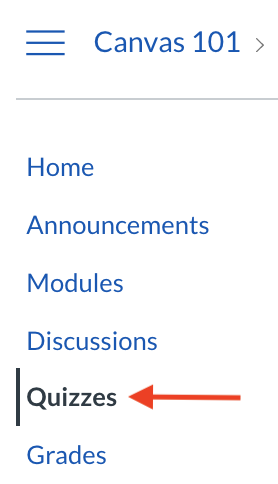 Then, click on +Quiz

You will be prompted to select New Quizzes or Classic Quizzes.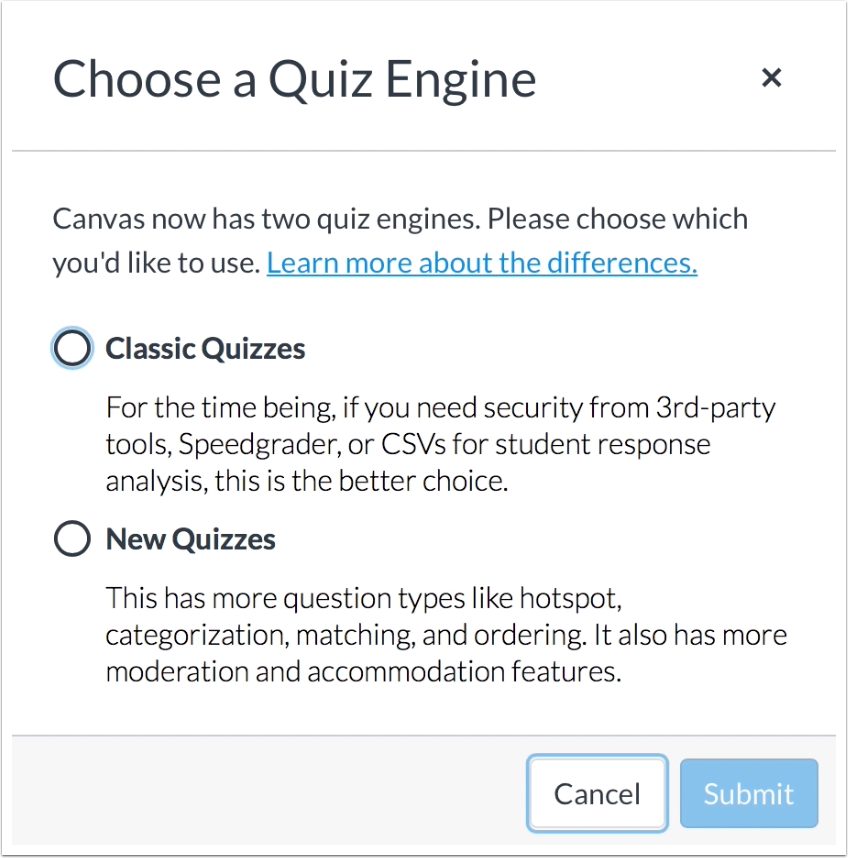 Once created, New Quizzes will display a solid icon of a rocket whereas Classic Quizzes will display an outline of a rocket.
Get Support
If you have questions about New Quizzes, please contact your faculty's Instructional Support Unit or the Learning Technology Hub.
You can also see the Canvas Guide for New Quizzes to learn more.