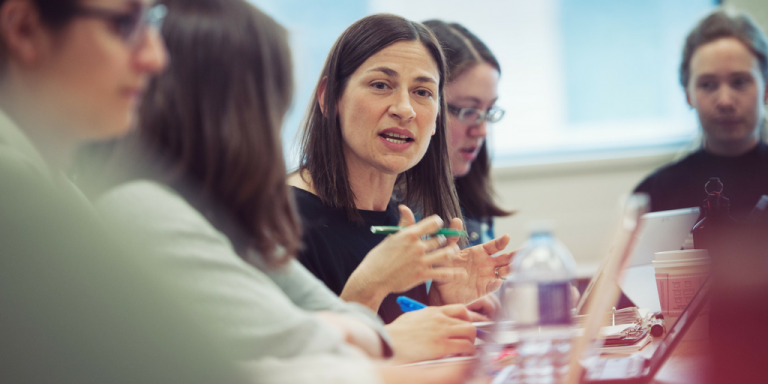 Did you know that Canvas has released a New Gradebook? The New Gradebook offers new features, enhanced functionality, and an updated interface. Most features that are available in the original Gradebook have been retained in the new version. 
UBC moves to the New Gradebook on July 2
On July 2, 2019, Canvas's New Gradebook will replace the current Gradebook for all UBC users. UBC has chosen this date for the transition — between summer terms — in an effort to minimize the chance that instructors will be impacted while teaching or entering final grades. As of July 2, the original Gradebook will no longer be available.
If you're teaching a course that continues through this transition, the grades you've already entered will be automatically transitioned to the New Gradebook and your custom settings will be retained.
Instructors also have the option of moving to the New Gradebook now. (Please see the section Activating the New Canvas Gradebook below for instructions.)
How is the New Gradebook different?
Numerous new features and feature enhancements have been added to improve the Canvas Gradebook. A few examples the most noteworthy changes are provided below.
The full list of differences between the original and the New Gradebook is available on this feature comparison chart on the Canvas Guides.
New features
After switching to the New Gradebook, you will be able to…
Automatically apply a grade of zero for missing submissions.
Deduct a specified percentage for each day an assignment is late.
Change the status of an individual assignment grade to None, Late, Missing, or Excused.
Enter grades for an assignment as points or as a percentage.
Enhanced features
Some existing features have also been enhanced. For example,
Previously, you could filter Gradebook columns by section. In the New Gradebook, you can also filter columns by Assignment, Group, or Module.
In addition to sorting by grade, you can now also sort assignments by Missing or Late.
Repositioned features
Some Gradebook features have moved. For example,
The Message Students Who function can be accessed by mousing over the name of an assignment, clicking on the three vertical dots that come up, and selecting Message Students Who.
The Notes column can be accessed under the View link.
You can download all submissions to an assignment by mousing over the name of an assignment, clicking the three vertical dots that come up, and selecting Download Assignment.
Unavailable features
In the New Gradebook, the following features are currently unavailable:
Ability to sort the Notes column
Assignment Details
Hide Student Names
Treat Ungraded as 0
Some of these features are expected to be included as part of other Canvas enhancements (E.g., Canvas Analytics 2).
To learn more about new and enhanced features and to find features you used previously that may now be located elsewhere, please see Canvas's feature comparison chart.
Activating the New Gradebook
If you would like to switch to the New Gradebook now (or check to see if it's enabled), navigate to Settings from inside your course.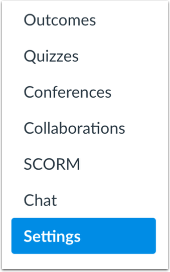 Then, select Feature Options. From here you can switch on the New Gradebook.


Please note that it's not possible to revert back to the original Gradebook after using the following New Gradebook features:
Manually adjusting a submission status to none, late, missing, or excused.
Enabling late or missing policies in the Settings menu.
Manually entering a student's final grade.
It will not be possible for anyone to use the original Gradebook as of July 2.
New Gradebook Support
If you have questions about the New Gradebook, please contact the Learning Technology Hub or your faculty's Instructional Support Unit.
You can also see Canvas's New Gradebook User Guide and the New Gradebook FAQ for more information.