As of October 19, the way that Canvas course navigation links are displayed to instructors will change. Navigation links that instructors have hidden from students will display the visibility icon (eye with a strikethrough) from the instructor view. Previously, course links that were hidden from students were displayed in light grey text.
This change was developed to improve accessibility.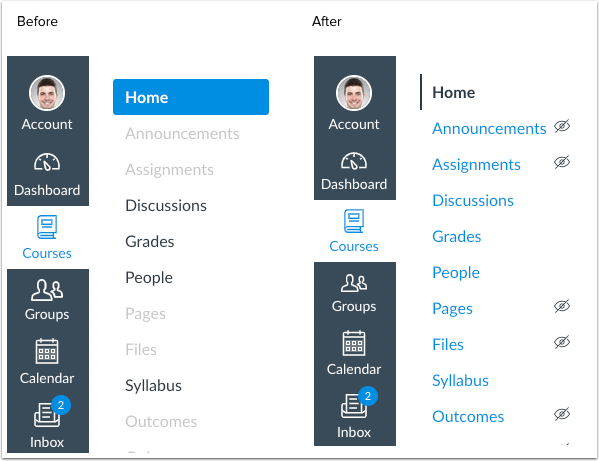 This change will not affect students or impact functionality for instructors. As an instructor, you can continue to control which links appear in your course navigation menu, and the process for showing and hiding course navigation links in Canvas has not changed. Learn more about how to show and hide course navigation links.
If you have questions about this change, please contact your faculty's Instructional Support Unit or the Learning Technology Hub.