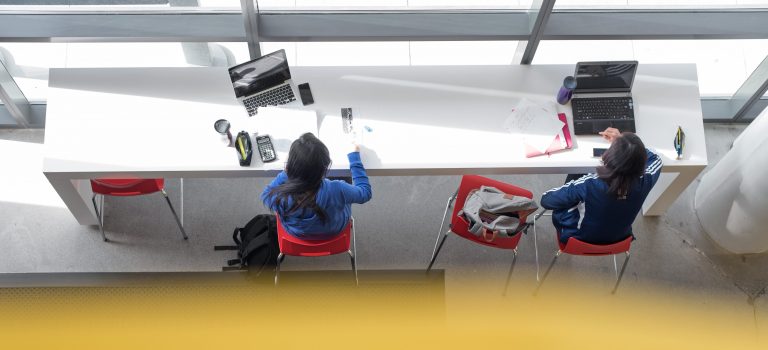 Did you know that Canvas now offers two different quiz tools? Canvas' new Quiz tool, Quizzes.Next, is an entirely separate quiz engine. It's labelled Quiz/Test in Canvas and can be accessed from the Assignments tab. The Quiz/Test tool is referred to as Quizzes.Next throughout Canvas' documentation for the tool and throughout this article.

Canvas plans to ultimately phase out its original Quiz tool, but in the meantime both Quizzes.Next and the original Quiz tool are both available for use. It's worth reflecting on which tool is right for your course, as there are some important functionality differences between the two tools.
Original Quiz Tool vs. Quizzes.Next
Some functions that are available in the original Quiz tool are not available in Quizzes.Next — though they may be added in future. For example,
Quizzes.Next quizzes can't be accessed or graded by TAs.
Quizzes.Next displays all answers to questions as soon as a student has finished a quiz. The original Canvas Quiz tool allows instructors to hide correct and incorrect answers from students. Canvas has confirmed that this feature is under development.
Quizzes.Next does not allow you to share question banks.
Quizzes.Next quizzes can't be added to other courses through course import, course export, course copy, or blueprint courses. This feature is expected to be added at a later date.
Quizzes.Next does not offer a quiz preview feature, but this is expected to be added at a later date.
On the flip side, Quizzes.Next offers some features that the original Quiz tool lacks. For example, Quizzes.Next allows instructors to require a waiting period between quiz attempts, while the original Quiz tool does not.
Please see Canvas's Quiz tool comparison chart to learn more about differences between the original Quiz tool and Quizzes.Next.
Accessing the original Canvas Quiz tool
If you'd like to keep using the original Quiz tool, the process for creating quizzes hasn't changed. The original Quiz tool can still be accessed from the Quiz page within Canvas. View the Quiz user guides for more information about creating quizzes using the original Quiz tool.
Accessing Quizzes.Next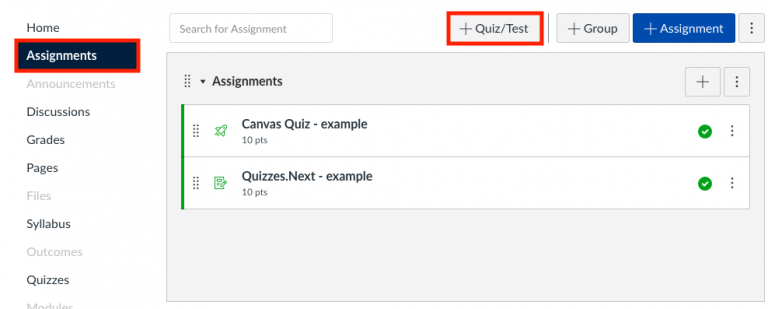 If you'd like to try creating quizzes with Quizzes.Next, this tool can be accessed from the Assignments page by clicking + Quiz/Test. Canvas has developed step-by-step instructions for creating assessments with Quizzes.Next.
Learn more about Canvas Quizzes
Canvas plans to make Quizzes.Next its primary quiz tool and will continue to make improvements and add functionality to this tool. More information about Canvas's new quiz tool is available on the Quizzes.Next user guide and FAQ. The Quizzes.Next Canvas Studio page also provides more information about how the development of this tool is progressing.
If you have questions about using Canvas quiz tools or about which tool would be most appropriate for your course, please contact your faculty's Instructional Support Unit (UBC Vancouver) or the Centre for Teaching and Learning (UBC Okanagan). The Learning Technology Hub is also here to help!